This has been me for the past few days, furiously writing for NaNoWriMo. And it shall continue to be me until the end of the month! But as you can see, I'm slacking off a bit and writing blog posts instead of working towards that mythical 50k.
OTL My graphics that I'm using for game features are currently quite ugly, so art post ahoy! I need to see about finding someone who is a actually good at graphical design and willing to make a few things for me. As good as it is for me to get some practice...Ehhh, art is my strong suite.
1kDreams is slowly gathering up an art pile. Most of it finished, even! There are some WIPs here and there, but nothing too bad.
I really need to finish this so I can post a properly cleaned version.




First off I have a general chibi sheet of characters. From left to right, starting from the top: Eliana, Narcisco, Tancredi, Mattea, Ivan, Tamar, Cornelia, and Antonello, who is very much a sourpuss. Those last four are part of the ~rival~ group, though...I think I've drawn them more often.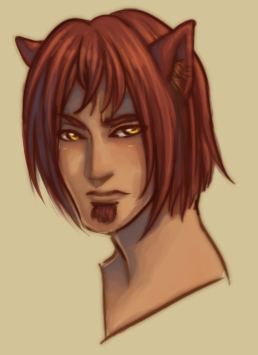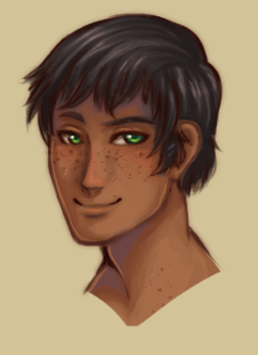 ... And a bunch of other WIPs involving Ivan/Tamar/Cornelia/Antonello that I won't post until they're much closer to being done.
I've also got a pic of the goddess, ~Aisling~, which will probably make it into the game itself at one point or another.
Also comes in this flavor! BUT WHAT DOES IT ALL MEAN?
...That I like drawing monsters.